Shinx continues to provide metal material and more, through individual growth.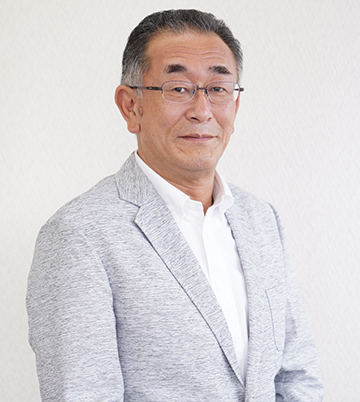 President
Junichi Hattori
Thank you for visiting our website.
Since Shinx was established, we have been a supplier of non-ferrous metal material, mainly aluminum and stainless metal.
We have especially focused on providing finished goods in customer-specified sizes, as well as 4-sided and 6-sided plates.
As higher quality products and shorter turnaround times become required, we have thrived, and are pleased to be a leader in this diversified market.
Based on the trust we've earned from our customers and our pursuit of our mission to deliver something extra, we will be continuing to provide a wide range of blanking processes and services, including cutting and routing, in addition to selling metal material.
Shinx's Six Promises to Our Customers
Corporate Identity / Trust and Creativity
Valuing our customers and their trust, we create new value and benefits in the metal business, contributing to our customers and, through them, to society.
Corporate Philosophy / Three Parties' Satisfaction
Instead of benefiting only the seller, we run our business to meet the satisfaction of three parties - buyer, seller, and society.
Course of Action / Customer's Point of View
We always take action from our customers' point of view.
Approach / Hope and Pride
We thrive to discover "motivation" and "value" in an environment where challenging the status quo is encouraged.
We thrive to be a company whose employees and their families can be proud of our corporation.
Corporate Goal / Being Indispensable
In harmony with local communities, we thrive to be an existence-valued, indispensable, and attractive company.
Quality / Customer Satisfaction No.1
We thrive to be the best and unrivaled company, in terms of customer satisfaction, while maintaining consistent quality on a daily basis.